Meet the team – Who is involved during an MRI or CT scan?
Providing high quality magnetic resonance imaging (MRI) scans and Computed Tomography (CT) scan services is very much a team effort. From radiographers and radiologists, to radiology department assistants and administrators, many professions are involved.
In this article, we take a look at some of the people who may be involved in your scan. Even though you may not meet all of them in person, each role is critical in enabling us to provide safe, effective and comfortable scans, day in and day out.
Radiographers
Diagnostic radiographers are essential members of our team who play a critical role in the diagnosis and treatment of a range of medical conditions. They are responsible for performing our CT and MRI scans safely, accurately, and effectively.
Diagnostic radiographers are specially trained to perform a variety of diagnostic imaging procedures using complex imaging equipment. This includes our state of the art CT and MRI scanners. Our radiographers are selected because they have specialist knowledgeable about the principles of imaging and understand how to obtain high-quality images. Part of this requires them to be knowledgeable about quality control and understand how to troubleshoot and resolve any issues that may arise with the scanners or any other equipment involved.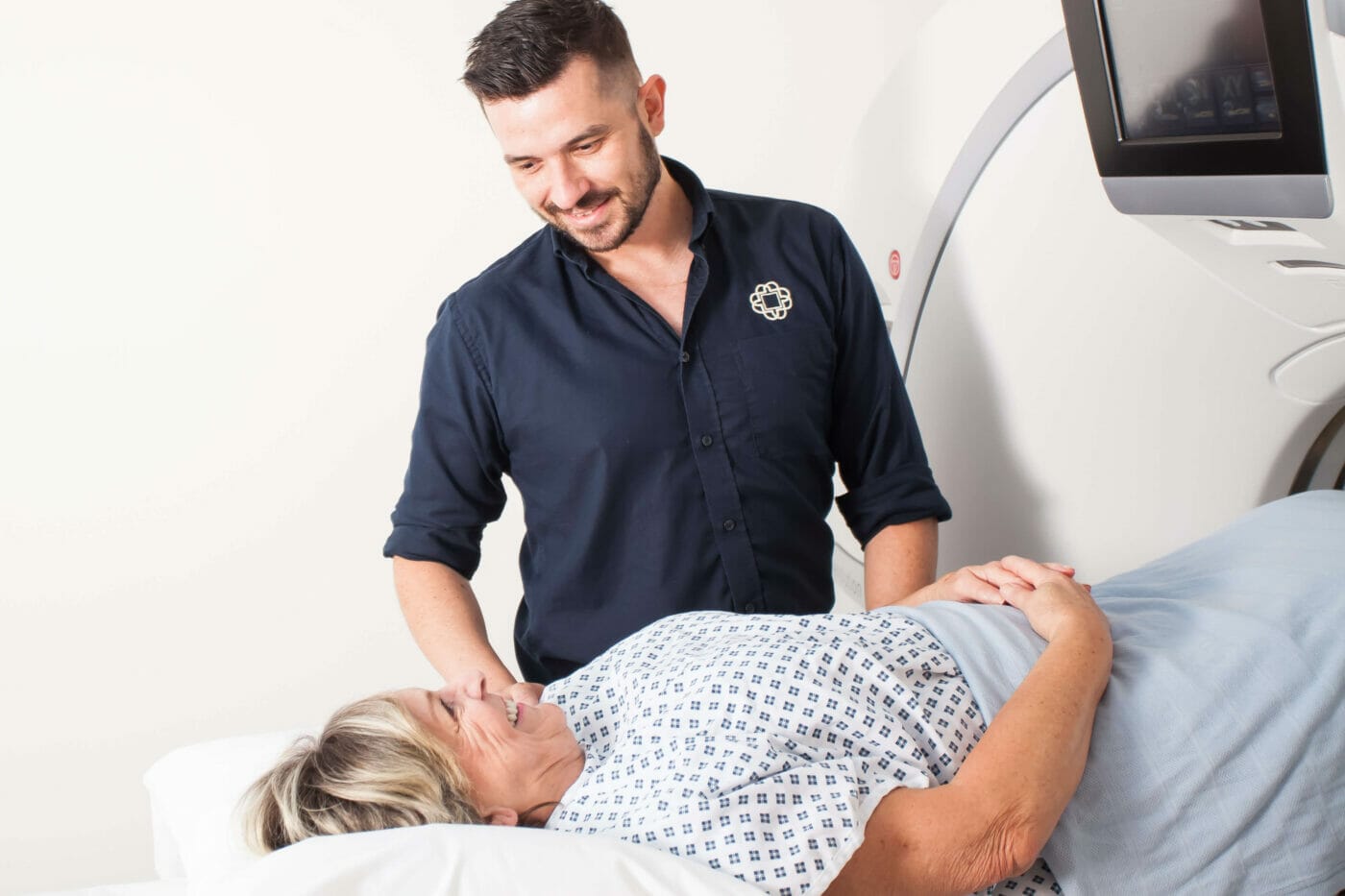 A key part of the radiographer's role is working closely with patients to ensure that the imaging tests are performed safely and comfortably. Our radiographers are skilled in communicating effectively with patients, explaining the imaging procedure, answering questions, and addressing any concerns the patient may have. We are particularly proud to work with radiographers who are experienced in working with patients who may be anxious or in pain.
Our diagnostic radiographers do not clinically interpret the images produced by the CT or MRI scans they perform. However, they are trained to review images from a technical perspective, and identify any anomalies which may mean that additional images are required. The training and specialism our radiographers have undertaken allows us to ensure that our patients can trust us to achieve a high quality and comprehensive scan in just one visit
---
Radiologists
Consultant Radiologist are highly trained medical specialists who play a crucial role in the diagnosis and treatment of medical conditions. Our team of highly specialised radiology consultants are responsible for interpreting and reporting on imaging studies, including CT scans and MRI studies. Their specialist report provides expert medical advice to your referring doctor and any other healthcare professional involved in your care.
Consultant radiologists are part of a broad team of medical professionals and work closely with primary care physicians, surgeons, and specialist consultants, to provide comprehensive and coordinated care for our patients.
Most of our consultant radiologists are not directly involved in the scans we perform, and you may not even meet them. However, they are always present in the department, and are primarily responsible for interpreting the images the radiographers acquire and using their expertise to identify any anomalies or abnormalities to provide a comprehensive report to the referring physician. Our specialist radiologists provide medical advice to referring physicians and may even provide recommendations for further imaging studies or diagnostic tests. They may also provide recommendations for treatment where appropriate.
For certain scan procedures, the radiologist will be directly involved in your care. For example, our CT guided spinal injection service is led by consultant radiologists, who will explain the procedure to you, obtain your consent to proceed, and then perform the interventional parts of the procedure itself, alongside the radiographer. Like their diagnostic colleagues, they will then interpret the results of the procedure and write a detailed report which will be sent to your referring doctor.
---
Radiology department assistants
Like many departments, we are proud to have a small team of radiology department assistants who work alongside our radiographers and radiologists to assist them in their roles. They are a critical part of the imaging team, and are consistent source of comfort and support for our patients as they move through our department.
Whilst our radiology department assistants do not actually perform any of the imaging procedures themselves, they perform crucial tasks during the procedure which enable us to offer efficient, safe and patient focused care. They are involved in all parts of the procedure, from performing cannulation (when patients require a cannula for contrast dye administration), through to patient positioning, communication and support. They are also responsible for keeping the department running smoothly and making sure that we have supplies of everything we might need close to hand.
Our radiology department assistants also receive specialist training so that they can assist our radiologists with interventional procedures. Not only will they provide comfort and support to our patients during these procedures, but they are also responsible for assisting the radiologist in maintaining a safe and clean environment.
---
Administrators
Whilst our administrators are not directly involved in the imaging procedure itself, they are 'the face' of our service. Our dedicated team are responsible for scheduling appointments for patients and providing relevant information in advance so that our patients feel prepared and comfortable prior to their visit. They will welcome the patient when they arrive and care for them whilst they are in our comfortable waiting areas
We are proud to have an efficient and professional team who strive to offer an exemplary private imaging service.
---
Countless other people perform critical and valued roles in our department, including medical scientists, engineers, porters, housekeeping staff to name a few. However, we hope this article has been helpful in introducing you to the key people who will be involved in your scan and giving you an idea of the critical role they play.
---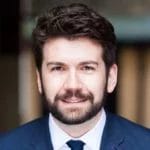 Mr Peter Sutton
Operations Manager, QS Enterprises Ltd