MRI scans have become an increasingly utilised tool in healthcare, typically used by healthcare professionals to help identify or monitor a range of health issues.
When fielding enquiries, we often find that patients are unsure on the exact steps they must undertake to be eligible to receive an MRI scan, so we've put together this useful guide to help you get an MRI in 5 simple steps.
What is an MRI
Firstly, to establish whether an MRI scan is the most appropriate course of action for your patient journey, it is important to understand exactly what an MRI scan is.
MRI scans are used routinely in modern medicine and allow doctors to examine structures inside the human body to help diagnose and monitor diseases and disorders that affect muscles, bones and joints.
MRI Scanners create detailed images using radio waves and a strong magnetic field to view soft tissues such as organs, muscles, ligaments, nerves, and blood vessels. They are commonly utilised to diagnose problems in the brain, spinal cord and peripheral nerves, and other organs such as the heart, liver, and prostate.
Patients are often unsure of the differences between an MRI and a CT scan. You can find the key differences here.
Step 1: Get a referral
In order to receive your MRI scan, you'll need a referral from a registered healthcare professional. This could be your GP, a doctor, a consultant, a physiotherapist or Osteopath. Your referral should include details of why you need the scan.
Step 2: Share your referral with us
We've made it easy for healthcare professionals to securely submit patient referrals with us directly through the 'Refer a patient' section on our website. Alternatively, once you've received your referral, you can share it with us using your preferred method, i.e. via e-mail or in person.
Step 3: Schedule your appointment
Once we've received your referral, you will then be able to schedule your appointment at your convenience. We offer flexible, same day appointments for all but the most complex of MRI scans. To book your MRI, contact us either by telephone or e-mail. Visit our website to find our contact details.
Step 4: Attend your appointment
Depending on the type of scan you are attending, your appointment should take no longer than 30 minutes. Make sure you arrive at our premises at 8-11 Queen Square before your appointment time to ensure you are seen without delays. To help you prepare for your scan, we've compiled a Patient Guide, explaining what will happen once you arrive at our facilities for your MRI. We advise that you familiarise yourself with this guide before your appointment to ensure that you arrive feeling prepared.
Step 5: Follow up on appointment
Once your appointment is complete, you should follow up with your referrer, who will examine the results of your scan in order to provide your diagnosis. We pride ourselves on our rapid reporting and aim to send your results to your referrer within 24 hours.
---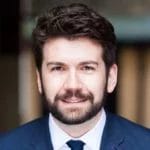 Mr Peter Sutton
Operations Manager, QS Enterprises Ltd.